Together with our partners ( greenfield Steuerberatungsgesellschaft mbH and Günther IT Solutions) we have developed the Tax Lens.
Our experience at the interface of taxes and SAP S/4HANA shows that the tax function of companies is predominantly a consumer of tax data and often has no or only limited access to the SAP system. As a result, tax departments have only limited insight into the basic tax-relevant settings of the SAP systems.
If access is available, it still doesn't get any easier: necessary information can often only be retrieved through individual queries or the creation of tax-related data views in the SAP GUI. The basic prerequisite for this is that the user knows the necessary SAP table designations; of these, there are around 800,000. Here, in practice, it becomes difficult or even impossible for users to identify, correctly retrieve and link the tables relevant to the specific issue.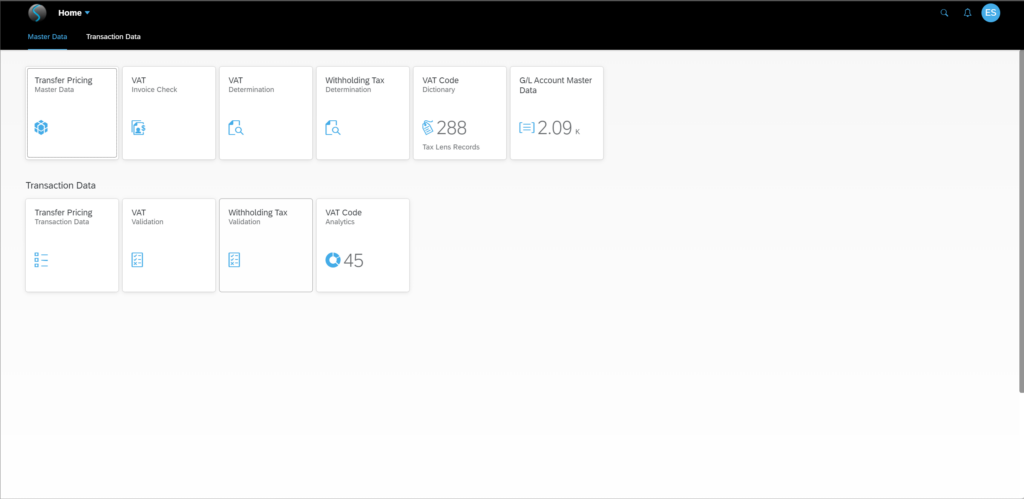 Tax Lens solves this problem. Through already predefined and prepared data views, the SAP Fiori application offers the great advantage that tax-relevant information from the SAP system becomes easily and quickly accessible for the tax department: SAPlify Tax! At the same time, the Tax Lens can be used in a variety of ways: the possible applications thus extend across a wide range of different use cases.