The development of an enterprise architecture is an area, in which we can support you and your project. Based on TOGAF, we separate the enterprise architecture into the sub domains "business architecture", "data architecture", "applications architecture" and "technical architecture".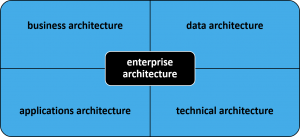 For us, holistic means that in addition to the components of a central architecture element (for example the SAP Business Suite or S / 4 HANA), other surrounding elements must also be considered.
In the development of target architectures, we draw on experience in the following areas:
Methodologies such as TOGAF and TAM
SAP Business Suite S / 4 HANA and SAP NetWeaver components
Products from the Microsoft portfolio
Products from the IBM / Lotus portfolio
In the documentation of architectures, we use standards such as TAM, to guarantee a comprehensive understanding across SAP architects. Since architectural definitions are often similar, or can be derived from overlapping guidelines, we develop the customer-specific solutions based on already established best practices. The results are documented and edited in the project to promote future reusability.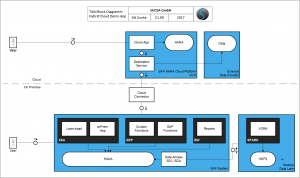 Specifically, in the definition of reusable and overarching architectures, the establishment of a central architecture board that determines and verifies strategic architecture guidelines has proven to be helpful. We would be pleased to support you in these organizational processes around enterprise architecture.